In today's highly technological environment, the companies with the biggest competitive advantages are the ones constantly evolving. As our world continues to move toward a digitally dominated landscape, it is becoming increasingly important for leaders to effectively navigate their teams through times of change. Unfortunately, not enough organizations are adequately prepared to do this. < !–more–>
Forbes recently revealed that research published by Lee Hecht Harrison found that the majority of U.K. businesses anticipate workforce changes to continue to unfold, yet over 25 percent feel senior teams don't possess the skills or experience needed to successfully deal with change management. Part of the issue is that the majority of companies have failed to adequately prepare leaders in this area. This is concerning for businesses because, as the source also indicated, not being able to effectively manage change can cause employee disengagement and turnover.
Although the cited study was focused on U.K.-based organizations, one of the biggest factors fueling workforce changes in that region is one that affects businesses everywhere: technology. As artificial intelligence, robotic processes and automated technology continue to evolve, our machines are becoming more sophisticated and intelligent, which is changing the way we work – and the kind of leadership we look for.
"Technology is disrupting the way we work – and the type of leadership we look for."
Not just about IT
According to research conducted by the World Economic Forum, 35 percent of the skills currently important in the workforce won't be five years from now. Leadership in this age of technology isn't about having technical skills and experience so much as it is about having a forward-thinking mindset – an ability to prepare for change and readiness to take risks.
To be a great leader in the age of technology, you don't necessarily need to know how to write code or be well-versed in programming languages. What is needed, though, is a sound understanding of the role technology has – both in the world as a whole and in the business – as well as how to identify, use and apply the innovations in the most beneficial and valuable way possible.
Agility
As new technologies are developed, introduced and worked into business models, it is creating a new paradigm of leadership and management. In an article for Information Age, Richard Pillar recently explored this concept, pointing out that it is not exactly easy for leaders to reshift their beliefs and behaviors during times of disruption. Therefore, those who are able to comfortably let go of the deeply rooted patterns and mindsets, and both willing and able to embrace new ones at a moment's notice, will be more effective.
Risk taking
It is important that leaders are not fearful of the technologies and changes before them or be resistant to leaning into new territories. In this world that is constantly evolving,they must be able to embrace opportunities that these innovations present, rather than avoid taking risks with them and be held back by the threats they present.
It is also helpful if leaders are able to encourage others to do the same. For example, instead of looking down on someone for failing at something new, it might be better to look at their intention and reward them for taking risks. Employees shouldn't feel too scared to try new things because that is what is going to get businesses ahead.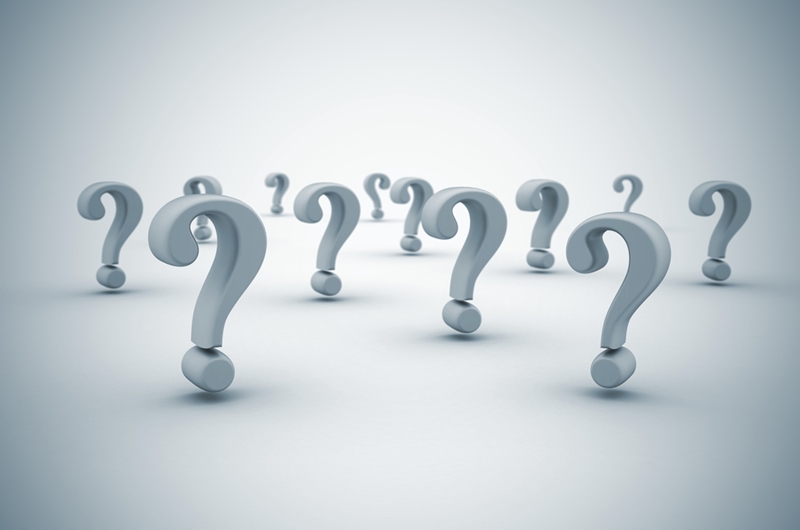 Creativity
Writing for World Economic Forum, Linda A. Hill revealed that creativity will be one of the top three skills to have in the future workforce. It is this type of quality that our machines, though capable of almost everything we are, still lack. Emotional intelligence is also important. In times of change and disruption, it is critical to have someone capable of thinking outside the box, someone who is able to connect the dots in a way most people wouldn't even notice.
"Leading innovation is not about getting people to follow you into the future, it is about getting people to co-create with you," Hill explained.
Communication
Strong communication skills will always be an important quality for leaders. During times of uncertainty especially, being able to keep everyone on the same page and steer them where they need to go goes a long way. Furthermore, you want teams to be comfortable asking questions, raising concerns and being open and honest about situations, so the right progress can be made.
Being an effective communicator also requires strong listening skills; great leaders are capable of putting their own biases, thoughts and opinions aside and fully considering the perspective of someone else. They know they are not always right and are willing to put their egos aside to fuel progression.
Finding – and developing – leaders who are capable of seamlessly navigating through times of disruption can be the difference between an unexpected shift in the workplace causing progress or chaos.
About Caldwell Partners
Caldwell Partners is a leading international provider of executive search and has been for more than 45 years. As one of the world's most trusted advisors in executive search, the firm has a sterling reputation built on successful searches for boards, chief and senior executives, and selected functional experts. With offices and partners across North America, Latin America, Europe and Asia Pacific, the firm takes pride in delivering an unmatched level of service and expertise to its clients.